Directions: (15 minutes by cab from the Port of Cartagena.) Ask for Plaza Santa Teresa or Plaza San Pedro.  #3-99 Calle San Juan de Dios is the street that connects these two plazas in the Old Walled City of Car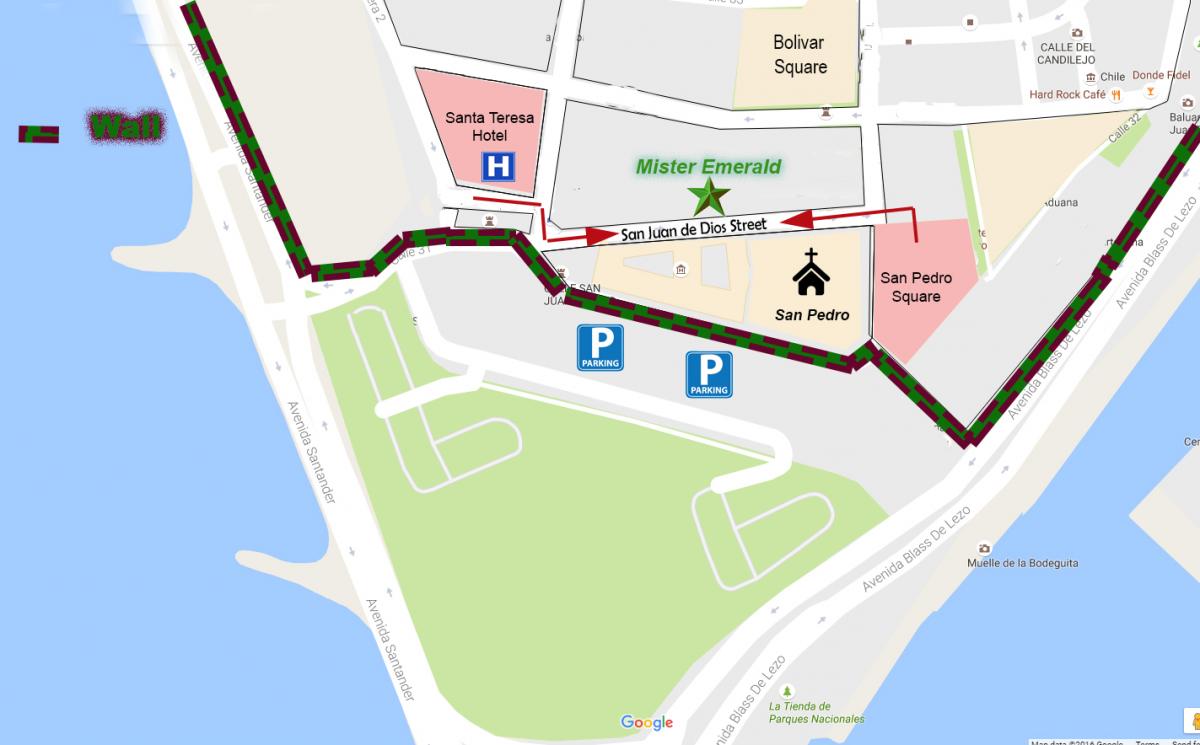 Click here for a map of Cartagena including points of interest
on our sister site Destination Cartagena.
Click here for a Google map of Cartagena: Use this link from your smart phone and find some directions from where you are to our location.